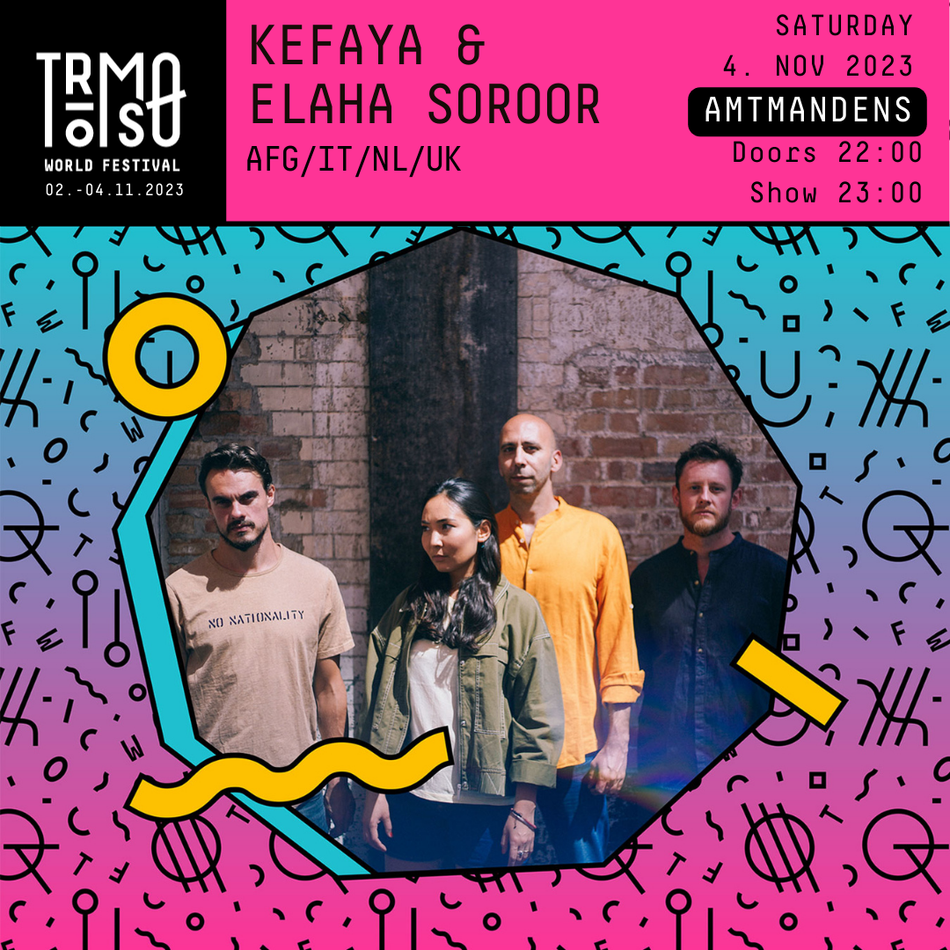 Description
KEFAYA & ELAHA SOROOR (Italy / Netherland / UK / Afghanistan)
Saturday, 04. November 2023
Venue: Amtmandens
Doors: 22:00
Show: 23:00
Tickets:
Kefaya is an award-winning collective of musicians and producers based in the UK, led by Al MacSween, Giuliano Modarelli and Joost Hendrickx. The international line- up, spanning homelands such as UK, Italy, The Netherlands and Afghanistan, reflects the way that Kefaya works in collaboration, drawing on multiple sounds and outlooks to present a united front of spirited musical and political expression.
After the success of their first album, 'Radio International' (Songlines Music Award 2017, Best Newcomer) Kefaya joined forces in 2019 with Afghan-Hazara singer Elaha Soroor for a mighty and mesmerising new album, Songs Of Our Mothers; a fresh, vibrant take on Afghan folk music filtered through myriad forms, from spiritual jazz, psychedelic rock and dub to Indian classical music and electronica. Driven by a shared desire to use music as a tool for political dialogue and action, together they forged the themes, concept and sound of "Songs of Our Mothers".
Tickets
Discount

If you have a discount, enter it here for your price